One of Wauna Credit Union's core tenants is commitment to the communities we serve. Nowhere is that more important to us than when working with the youth of Columbia County, Clatsop County, Western Washington County in Oregon and Pacific County in Washington. From our programs aimed at our younger members like our Jumpstart Savings Accounts, to our first-time car loan program, and even our financial education programs M3 Money Club and Elements of Money. One of the more rewarding things we do is awarding our annual scholarships to well-deserving members who are continuing their education.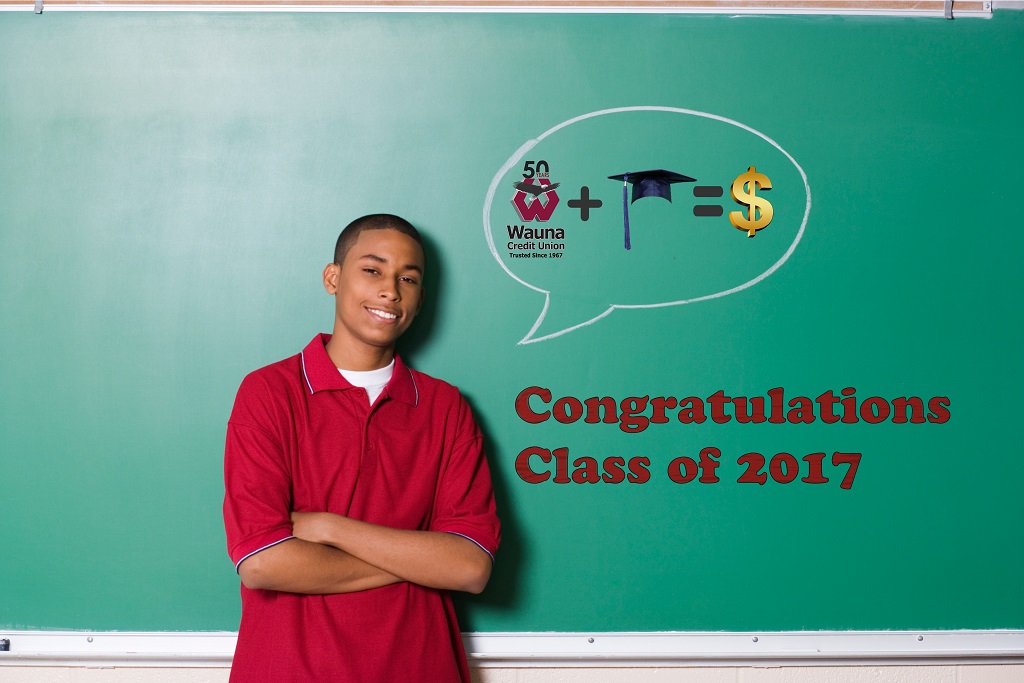 This year Wauna Credit Union continued our decades-long tradition, and awarded $7,500 in scholarships to 10 students who have shown commitment to their studies and to the area. The winners represented high schools from all over the footprint (Astoria, Clatskanie, Knappa, Rainier, Scappoose, St. Helens, and Vernonia), and demonstrated the great things that our young members are doing, and the great potential they have to change the future.
Earlier this week, several winners joined members of the credit union's leadership team for a celebratory dinner, recognizing their achievement, and giving the recipients the opportunity to meet other members also furthering their education. At the dinner, our CFO David Merrell spoke to the group, reveling in their accomplishments, but also highlighting the opportunity a college education has, not just as a vocational endeavor, but also as an opportunity to learn about the world around them and better prepare them for a future as a leader.
When you look at who you are and what you do and what you're intending to do is that you're in position to contribute more. Not just that you hopefully make more money and do it that way, but you should be, you can be leaders. Leaders in just influencing people if that's all it is.

We spend a lot of time trying to learn how to do well in our organization, how to create better organizations. Now you of course are geared towards that. You have a better ability to learn and you can contribute. I think that one of the best talks I've heard, some at the beginning of the school year addressing the student body, was will you lead. And that is so important today in society. Will you lead? Will you lead in the good? And we're not just talking about in your environment. Will you lead in helping others to be better people and have the opportunity. And that's one of the things that you get, a better opportunity as you go through and get better educated, a continuing education.

As we talk about ways to be better leaders now, I was listening to those talks on that as we go back and hear it again and they're referencing books I read in high school. They had an impact. They've always impacted me. We've got engineering. We've got biology, science, kinesiology. Those are all good. The biggest impact in going to college is broadening of your knowledge. -David Merrell Wauna Credit Union CFO
The full list of Wauna Credit Union Scholarship winners is as follows:
Beau Groom (Scappoose HS); Beau will be attending Azusa Pacific University to study Systems Engineering. He fondly remembers being a mentor for 8th graders, and how it taught him to be compassionate and consistent.
Cassidy Whitton (Vernonia HS); Cassidy is going to Oregon State to study Business and then Law. She likes belonging to a credit union because of the personal relationship, and how they know who you are when you walk in and great you with a smile.
Chelsea Sapp (Knappa HS); Chelsea is set to go to Whitworth University to study Biology and Psychology. She is planning on being a doctor, but wants to full explore all the sciences while in college to have as wide of a range as possible.
Jacob Hanes (St. Helens HS); Jacob is heading to Portland State University to study Engineering or Pre-Med. He is excited about the commitment students at his school are showing to their education, and believes that whenever a student furthers their education past high school they set an example for graduates to come.
Jadelynn Pickering (Astoria HS); Jadelynn is going to Portland Community college in order to get a degree in Dental Hygiene. She has focused her life in two-year increments, with a long-term goal of buying a house.
Jarod Shaw (Vernonia HS); Jarod is enrolled at Portland Community College's Diesel Mechanic's program. He credits his participation in Track in teaching him the importance of being part of a team even when you are an individual.
Makenzie Jahn (Rainer HS); Makenzie is entering her sophomore year at Oregon State studying business and interior design. She ultimately wants to start her own business, and contribute back into the community.
Maisy Horness (Clatskanie HS); Maisy transferred to Oregon State from Lower Columbia College. She is a Kinesiology major with a goal of earning a Doctorate in Physical Therapy. She credits volunteering at a hospital, as well as her time playing basketball with inspiring her to helping people recover from sports injuries.
Sage Miller (Clatskanie HS); Sage is attending University of Oregon in the fall, and will major in Business with a concentration in Sports marketing and a minor in Product Design. She wants to get a degree to help her be a strong leader that contributes back into the community.
Twyla Vittetoe (Clatskanie HS); Twyla will be attending Oregon State and studying Biomedical Science. She picked her major because she wants to be part of the decision-making process in medicine.
The application period for Wauna Credit Union Scholarships will begin again in February 2018. The application deadline is later in the year, and winners are announced in June. All members that are high school seniors or current college students (ages 18-22) may apply.