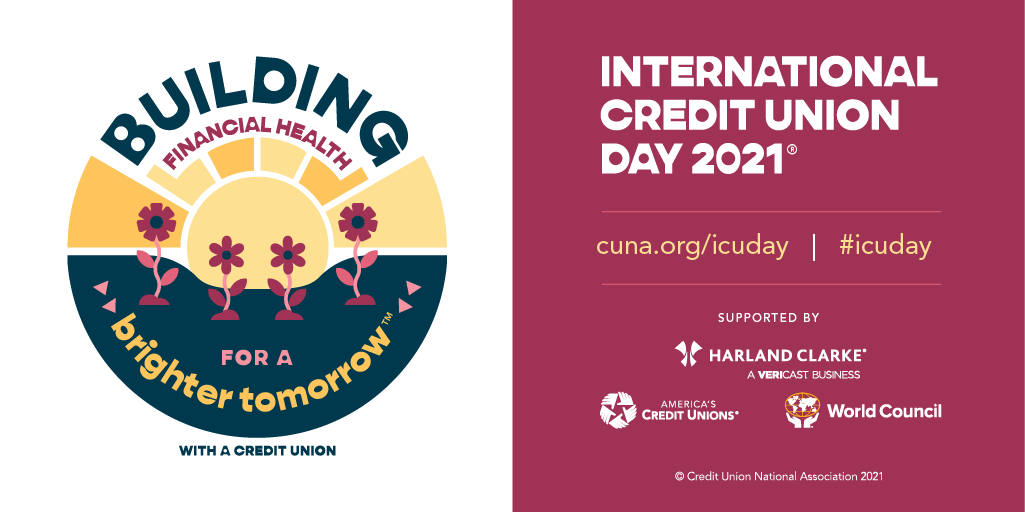 This Thursday is International Credit Union Day. From the name I bet you can figure out what that means. It's of course the day all credit unions take the time to celebrate being a credit union, and all that it entails.
We've talked about how even though credit unions serve most of the same functions as a bank, however, being a not-for-profit credit union instead of a for profit bank allows us to do some pretty amazing things. Studies show people tend to get better rates and have lower fees at a credit union than at a bank (for both deposits and loans).
You know how we're part of the community, and how our employees live local, buy local, and play local. We don't talk about this all the time, but being a major local employer is a big deal for us.
One thing we don't talk about is our partnership with other credit unions. Do you have an account at InRoads? What about Fibre/TLC? We're glad to hear it. It's our partnership with these organizations, as well as credit unions in Portland, Eugene, Medford, Bend, and even New York City, Tallahassee, and Madison, that allows us to shine. A 30,000-unit ATM network? We have that – which is a larger support network than most banks. Top of the line app and online banking? That too, because we partner with a 1,000 other credit unions to pool resources. The ability to collaborate with other credit unions? Absolutely! In fact, that's really something special.
It's completely normal for branch managers or mortgage underwriters to meet with their counterparts at another credit union to compare best practices. Our ITIN lending, we spent a lot of time with Point West Credit Union in Portland, to learn more. Before we made the decision on our new core banking system, we met with credit unions from Michigan, California, and Texas. Everybody is happy to do that, because we all have one goal: ensuring the credit union philosophy of people helping people is maximized to its fullest extent. It's what allows a credit union of 100+ employees like WCU to have the power of 100,000 minds (and hearts). That's the credit union philosophy, and it makes us better than any bank. We're hiring right now, so if you want to join "people helping people," go to our careers page.