Wauna Credit Union has been serving members of the towns and cities surrounding the Columbia River for 52 years. We're continuing to grow (if you want to join us check out our careers page). August is Happiness Happens Month, which is perfect since those celebrating anniversaries in August bring happiness everywhere they go.
Megan Gillespie – 12 years
What is your current position?
I am currently one of two Card Specialists for Wauna Credit Union. Our job is to make sure all things card related work for our members with the least amount of friction possible. This allows them to use their accounts to the fullest. I started out 12 years ago as a part-time MSR. Since then I've dabbled in projects, call center, lending admin & operational functions, and now the world of payments and plastics. As more-and more transactions shift to cards and card-not-present, think online purchases, mobile wallets like ApplePay, etc. there is plenty to learn and ample opportunity to explore new services, products, and technology to improve the member experience with WCU.
What is something that working at WCU has taught you?
Working at Wauna has taught me the importance of teamwork. In order to ensure the best care for our members it takes everyone from IT working hard to keep systems and equipment running, to Virtual Branch fielding calls & inquires, to Lending for processing and approving loans (including credit cards), to Operations and Compliance to making sure we follow all regs and processes. Excellent member service does not occur in a vacuum nor is it the result of one person's sole effort. It takes everybody working together.
If you could choose one new hobby what would it be?
I would love to learn to crochet and/or work more on my photography and other crafts.
Mike Chapman – 9 years
What is your current position?
I'm the Predictive Data Analyst at the credit union. My role is to collect, analyze, and interpret a variety of member & consumer data, which is then used to help us determine the products and services that will best meet the future needs of our members. I assist with helping Credit Union leaders understand what type of financial services our members need before they even know they need them!
What is something that working at WCU has taught you?
While all of us at Wauna Credit Union work at a very fast pace, it's also just as important for us to remember to slow down to make sure we clearly hear and understand the needs of our member-owners.
If you could choose one new hobby what would it be?
While I strive each day to make good environmental-friendly decisions, I would enjoy being able to have more time to give to the worthy organizations which do such great work to improve our environment.
Jenn Kenney – 7 years
What is your current position?
My current position is Technical Operations Systems Manager. This is a complicated way of saying I am the bridge between the Operations side of the credit union and the IT side. This is a new position for me and I am hoping to learn so much about the technical side that I can be the bridge between IT and many other departments within Wauna. WCU is always working to bring the best technological advancements to our members, and I get to be part of it.
What is something that working at WCU has taught you?
Working at WCU has taught me that none of us would be successful alone. It takes all of us as a team to serve our members and make things happen. As part of working on this team, I have also learned patience. Patience for other's time and capacity and that having patience helps to get things done.
If you could choose one new hobby what would it be?
More travel, but more travel specifically with the intent to see shows or concerts or other amazing things where ever I might travel to. I have begun this hobby with an upcoming trip to New York to see Hamilton on Broadway.
Anna Bennett – 4 years
What is your current position?
I am currently the HR Assistant for Wauna, I handle payroll and help our employees understand their benefits. I started out as a teller at Wauna in 2015 so my job has changed a lot over the years, but at the core I still get to help people and this is one of the things I love most about working here.
What is something that working at WCU has taught you?
Working at Wauna has really helped me find my passion and develop my career plan. I have learned that there are always opportunities to grow yourself if you are willing to put in the work and that hard work and loyalty will always be rewarded.
If you could choose one new hobby what would it be?
This is hard! I think if I could only choose one thing it would be to travel. I love the idea of getting to experience different cultures.
Kylee Lunsford – 2 years
What is your current position? 
My current position is Member Service Manager of the Safeway Branch. My job is to make sure that our members have the tools and knowledge to maintain financial independence and growth. I also work on community outreach and fiscal education.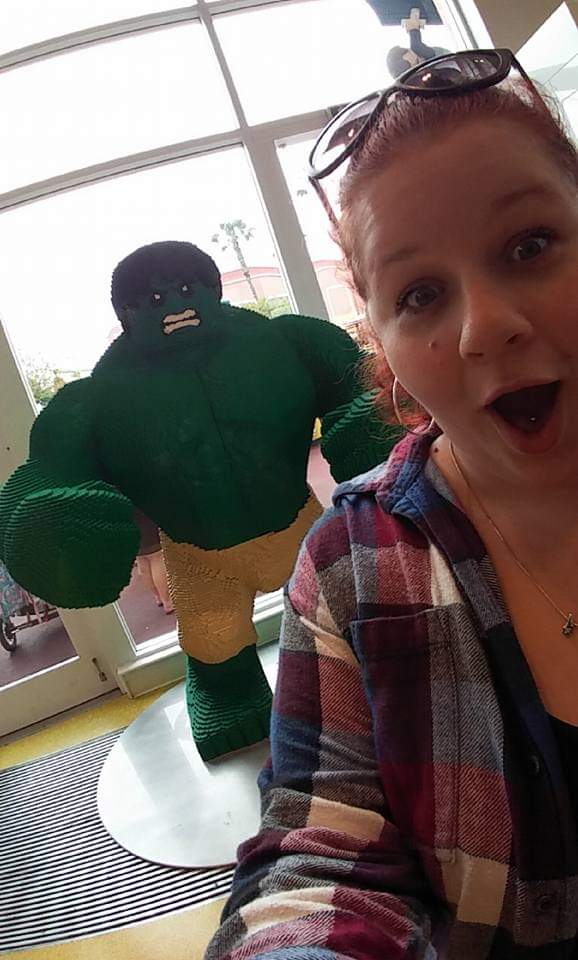 What is something that working at WCU has taught you?
My job at Wauna has taught me about the strength that Credit Unions can lend to their communities when they are impassioned about. Until I began working here I had no idea about all that we do behind the scenes to uplift our communities through volunteer work, outreach and education.
If you could choose one new hobby what would it be?
If I could pick a new hobby to take on at this point in my life it would be rock climbing. The whole fear of heights thing is just a technicality!
Chris Martin – 2 years
What is your current position? 
I'm the maintenance supervisor. We work with all over the footprint to ensure the branches are running smoothly and have everything they need. Sometimes that means fixing something that is broken. Sometimes it means noticing a big change that could be made to improve branch operations. Maintenance also plays a huge part in building projects like the new branch that is going to be opening up in Forest Grove. My job is to give everyone peace of mind, knowing that any needs they have we will be there to assist them. Also of course it means bringing a little humor and joy to the branches. We like knowing that we have done everything above and beyond what is expected of us. We want people to know they can call on us anytime, regardless how small the request is.
What is something that working at WCU has taught you?
This place is very family orientated. Also bringing your co workers breakfast generally brings a smile to their face. It's that small things that matter.
If you could choose one new hobby what would it be?
Spend more time fishing, and hunting with family and friends.
Nichole Soares – 1 year
What is your current position?
I am a Virtual Consultant in the Virtual Branch, and I am also a loan officer. I assist members with virtually (hehe) every type of need/service within the credit union. From accounts to loans; I perform transactions, assist with all facets of online banking, help members with the majority of their financial questions. At times am an ear for them when dealing with tough times in their personal lives.
I am now a loan officer so I also assist members in finding the product or service that fits best in how they are trying to structure their finances now and in the future. If they are credit challenged, I have been provided with the tools and training to confidently guide them onto a road to success in improving their overall credit, not just their score.
In the Virtual Branch we touch pretty much every department of the credit union so I am constantly learning ang growing in my position. The Virtual Branch really provides me with an opportunity to be an asset to the credit union, and I never feel like it's the same old routine when I come to work. I really enjoy knowing that I am a part of the credit union as a whole.
What is something that working at WCU has taught you?
The main thing that stands out to me, being a part of Wauna, is remembering when I attended NEO a year ago. We are constantly reminded of Wauna's mission and vision as a credit union, but during NEO the mission and vision for Wauna's employees is emphasized. I have never worked for anyone who really showed that they genuinely value their employees. We have amazing benefits, my team is amazing and I enjoy interacting with other departments and branches. We are given endless tools to build our knowledge and succeed and the opportunities for training are outstanding. It is easy to adopt the mission and vision of Wauna, because they fit right in with my own values. I have been here for a year. The amount of what I have learned about the financial industry and how credit and loans work is mind-blowing. I also continue to learn so much about things I had no idea about, from how to open a business account to understanding the intricacies of how debit cards and credit cards work on the servicing level.
One of the main things I have learned at Wauna that has been particularly life-changing for me, is how well my values mesh into what Wauna stands for. It is important to me to develop relationships with the people I assist and that is what Wauna is all about. I went to college and obtained my Bachelor's degree in Anthropology/Sociology and Psychology. I thought for sure after holding onto that expensive piece of paper for a few years that I wasn't going to make use of my education, but every day I get an opportunity to use those skills, especially with TMA. I've also learned that there are managers out there that want to offer you all the opportunities to succeed and I am extremely blessed and grateful to have Carli and Ashleigh as my supervisors. They truly exemplify being a part of a team, or as we like to call it, Our "Tribe".
If you could choose one new hobby what would it be?
I would like to have the time and energy to go hiking a couple of times a week. It is one of my favorite physical activities.
Others