Every year Wauna Credit Union celebrates our members, and the community formed when people are the main focus of a financial institution.
This year was extra special for us, as it was the 50th time Wauna CU has met in such a way. While 50 years is definitely an accomplishment, and something we are proud of, the highlight of the meeting was announcing the results of the elections for our board of directors. This year three members of our community were elected to the board. We're lucky enough to have two returning board members Bill DeJager and Lester Kahr, who have already done so much to help Wauna Credit Union continue to serve the residents of Clatsop County, Columbia County and Western County in Oregon and Pacific County in Washington. We are also very excited to announce one new member of the board Erick Holsey.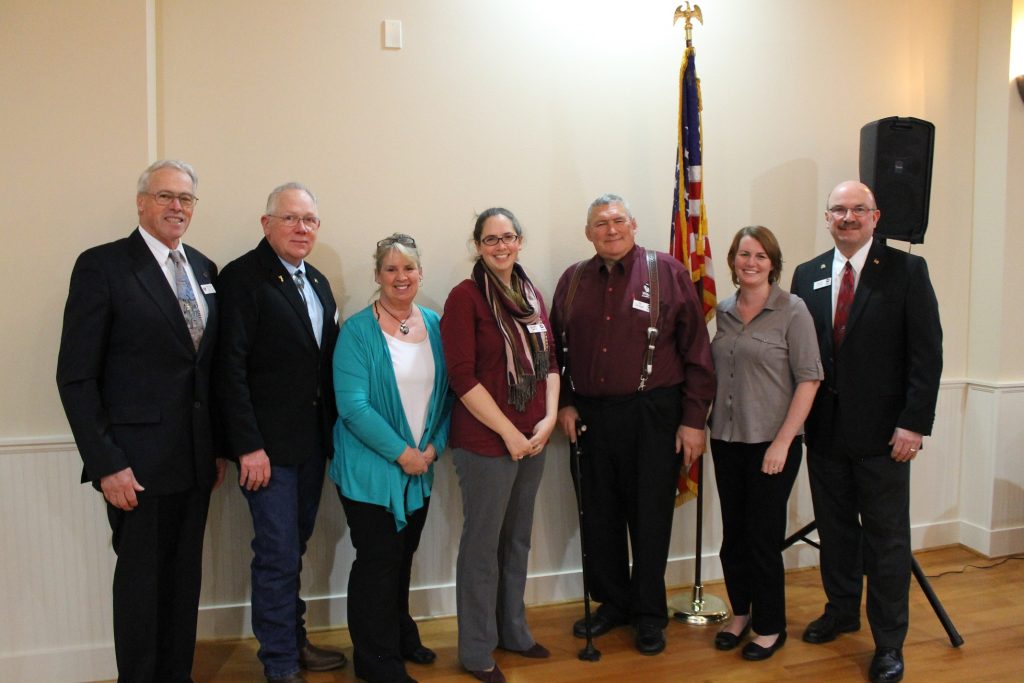 About the Elected Members
William "Bill" DeJager
Bill has served on the WCU board for five years. He is a lifelong resident of Oregon. He attended Clackamas High School, Oregon State University and earned a PHD in Economics from Portland State University. He is married to Sheila, a high school classmate, and has two daughters and three granddaughters. He is retired from the Air Force and Air National Guard. Sheila is a retired CPA, and both enjoying retirement, tending their farm and active in volunteer activities. He currently serves on the Columbia County Planning Commission, and previously served on the Mist-Birkenfeld Rural Fire Protection District Board, the Upper Nehalem Watershed Council Board and the Columbia Soil and Water Conservation District Board.
Lester Kahr
Lester has been on the Wauna Federal Credit Union Board for 12 years, acting as 1st Vice Chair, 2nd Vice Chair and the following committees: Policy, CEO Evaluation, Finance, Security, Buildings and Nominating. He has completed 30 Credit Union National Association (CUNA Volunteer Achievement Program modules and attended Credit Union Association of Oregon Educational Conferences. He previously served as AWPPW Local #153 Shop Steward, Executive Board member, Trustee, Vice President and Bargaining Board.
Erick Holsey
Erick is a longtime resident of Clatskanie, a graduate of Clatskanie High School, US Army veteran and currently employed at Clatskanie Fire District. He has a Bachelor of Science in Fire Service Administration with a minor in chemistry from Western Oregon University and A.A.S degrees in Fire Suppression, Emergency Medical Technology Paramedic, and Oregon Transfer Degree from Chemeketa Community College. I have been awarded approximately $900,000 dollars in federal grants to include a new fire engine for our community. He has served on the Clatskanie School Board as a director and on the budget committee, a member of the Clatsop County Advisory Board for Fire suppression and EMS programs, the Columbia County Fire Investigation Team, and the Lower Columbia Regional Training Association. He is a member of the Veterans of Foreign Wars and American Legion.
We also celebrated a bit of our past. In attendance was Roland Ray Triplett, one of the seven founding members of Wauna Credit Union Roland Ray Triplett and our first employee Eileen Cheuvront. While we are always looking towards the future – making sure our feet are always planted in the present – Wauna CU would not be where we are today without the contributions from these (and other) important people.