Careers & Human Resources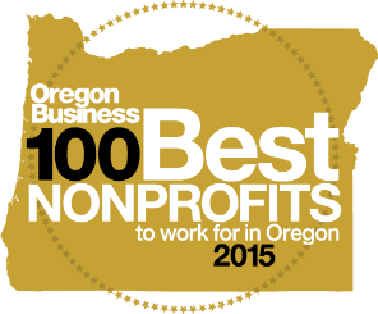 More than just a job
Welcome to Wauna Credit Union and thank you for considering us on your career journey. We hope you will find that we are the destination you are looking for. So please, take a look around and see what we are really all about. If our values match up to yours, please apply!
How to Apply
The first step in our application process is to create your applicant profile in our secure applicant tracking system. There you will tell us about your skills, work experience and education, and upload your resume. Once you have created your secure profile, you can search for our job openings under the "Find Jobs" tab in the application tracking system. Check back often if the jobs listed are not a good fit for you, or to apply for other positions. To start your application go to: https://secure.entertimeonline.com/ta/WFCUG16.jobs?rnd=RPQ
This position is directly responsible for the needs of our member's teller transactions. The primary responsibility is to use The Member Advantage™ sales and service principles while greeting and serving members, providing teller services via the Interactive Teller Machines. Position will assist members with: transactions; deposit and loan accounts and services; questions, complaints and member related concerns; procedural and policy concerns; resolution of account problems. Position will cross sell to meet goals by using AID, INC to identify needs, describe, recommend and sell products and services that are best suited to fulfill the needs of the member and contribute to attainment of CU goals. This is a non-exempt position.
ESSENTIAL DUTIES AND RESPONSIBILITIES:
LEVEL I – S4
Use AID, Inc principles to serve our members and meet CU sales and service goals

Maintain a basic understanding of credit union products and services and cross sell to meet member needs and reach assigned sales goals

Communicate effectively to the Branch regarding members and ensure proper sales handoff.

View employee calendars and make appointments accurately when applicable.

Efficiently process cash and check transactions through the ITM, including large amounts of cash; balance to the core processing system and ITM daily; process coin machine, have a thorough understanding of common checks scams and detection of counterfeit notes; and have a thorough understanding of Regulation CC, placing holds as necessary.

Assist and advise members with maintaining accounts

Field and resolve basic complaints in a friendly and courteous manner.

Process card blocks, reorders, and new card request.

Have thorough understanding of night drop and ATM Deposit transactions and when and how they are processed.

Perform Shared Branch transactions following proper procedures

Disclose to members rates and fees for all accounts, based on Rate and Fee Schedules.

Have through understanding of how we accept county property taxes and Holiday Skip Payment, collect and post if applicable

Process transactions for corporate checks, cashier checks, and money orders. Be well versed on the process of selling and recording cash advance, gift cards, travel cards, and money orders.

Have basic understanding of Safe Deposit boxes, fees, and locations.

Under guidance of senior Virtual Teller Specialist and Virtual Branch Manager, assist members with IRA/HAS questions and transactions.

Understands compliance issues and attend and complete training as it relates to position.

Have a thorough understanding of Red Flags and Identity Theft procedures.

Maintain privacy of member information.
MISCELLANEOUS DUTIES:
Successfully graduate from required Integrity Solutions courses and use in position.

Understand and support the mission statement, vision statement and core values of WCU.

Process an adequate amount of transactions and meet monthly sales and/or referral goals.

Ability to handle cash with efficiency and balance daily transactions in accordance with balancing standards.

Maintain an organized, professional work area and assist in keeping the branch presentable and supplies available.

Be genuinely interested in people, with abilities to deal with different people and personalities.

Familiar with applicable procedures and policy manuals, Online Help, and Answer Book, knowing where to look for answers to everyday operational situations.

Familiar with Security Manual and procedures for burglary and fire, participating in drills.

Respect the security restrictions for daily transactions, realizing these restrictions protect our members and our employees from being victims of embezzlement.

Ability to: work effectively, independently, or as part of a team; treat members and employees with utmost courtesy, efficiency, integrity, and professionalism and etiquette; articulate effectively.

Ability to: operate 10-key adding machines (by touch), PC and learn to use various software; operate basic office machines; complete general typing, filing, and computer input tasks.

Able to report to work in other branches as assigned when necessary.

Must be bondable and hold a valid driver's license and insurance.

Perform all other duties which may be assigned by management.
Requirements
LEVEL I
High School diploma or GED equivalent.

At least one year experience dealing with cash and/or general public contacts.
PHYSICAL DEMANDS AND WORK REQUIREMENTS:
The physical demands and work environment characteristics described here are representative of those that must be met by an employee to successfully perform the essential functions of this job. Reasonable accommodations may be made to enable individuals with disabilities to perform the essential functions.
• Physical Demands: While performing the duties of this job, the employee is frequently required to stand and walk; sit; use hands to finger, handle, or feel; and to talk and hear. The employee must occasionally lift and/or move up to 50 pounds. Specific vision abilities required by this job include close vision and ability to adjust focus.
• Mental Demands: Continuous alertness to ensure accuracy; performance of basic numerical calculations including decimals; reading, writing, comprehend and analyzing; use of sound and mature judgement, reasoning, and patience; work on several tasks simultaneously and be well- organized in a fast paced environment. Frequent use of problem solving, negotiating and cross selling of products and services.
• Work Environment: The noise level in the work environment is usually moderate. Exposed to hazard of robbery (training provided to minimize risk). Works near moving mechanical parts of standard office equipment. Occasional exposure to common chemicals used within an office.
• Work Hours: This job can typically be done within a Monday thru Saturday schedule; however, based on events, there will be times when evening and weekend work is required with little or no notice.
Pre-employment drug test and background check required.
Wauna Credit Union Vision:
Wauna Credit Union will be the financial institution that members choose first, use the most, and grow with throughout their lives.


Wauna Credit Union Mission:
Provide opportunities for our members to build their financial well-being.

Good People and Great Organizations… A perfect match!

Do you…
Embrace the philosophy of People Helping People?
Want to serve your community?
Desire working in a FUN environment?
Take Member satisfaction seriously?
Believe that integrity matters?
Want to belong to a thriving organization with a lot of gumption?
We may have the job for you!
Take a look at our open career opportunities:
You can create a profile, search, & apply for our career openings.
Equal Employment Opportunity (EEO)
Wauna Credit Union is an Equal Opportunity Employer and assures fair treatment of applicants and employees in all aspects of personnel administration without regard to race, national origin, age, sex, religious affiliation, marital status, mental or physical disability (as defined by the Americans with Disabilities Act [ADA]), political affiliation, gender, sexual orientation, veteran status, or any other protected class under State and/or Federal law and with proper regard for their privacy and constitutional rights as citizens. Equal Opportunity Employer including Disability and Vets.
*Please Note: By clicking the links below you will be leaving the secure Wauna Credit Union website.
Drug Testing & Background Check
Pre-employment drug test and background check required.